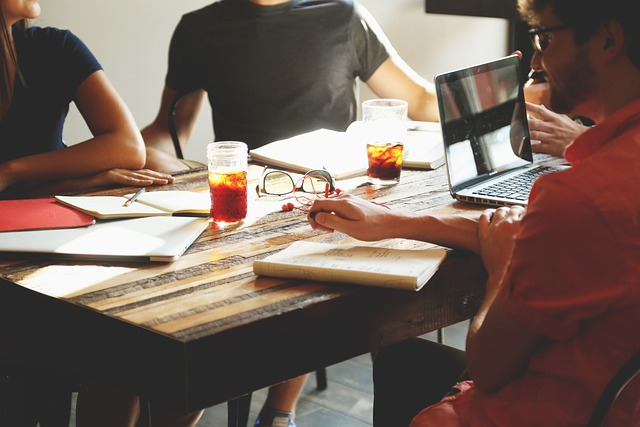 5 Social Media Sites for Small Businesses
When the average person thinks of a social media site, they immediately think of sites like Facebook and chatting with friends while playing games. While this is very true for most consumers, small business owners need to think of social media sites in a completely different way.
Make sure to read to the end for 1 bonus social media trend no one is talking about.
Social media has become to the advertising world what the Super Bowl used to be. Large corporations used to spend huge budgets to make sure their products were in front of the huge Super Bowl viewing crowd.
However, with so many consumers spending at least a part of their day on sites like Facebook and Twitter, social media marketing has become the best way to get your product out in front of more people. The best part of this new marketing option is it can be done for free.
While there are many different social media sites out there, there are some sites that are a must have for most small businesses.
Meta (formerly Facebook)
In the same way you have a personal account with Facebook you can create a profile page for your business. Unlike a personal page where people will "friend" you, customers will be able to "like" your business page. If you watch your own Facebook feed, you will see that when a person "likes" a business page, this is shared with all their friends. This is a great way to get your business out in front of more people.
Your Facebook business page also lets you promote specials to your customers, as well as contests and running ads. One local photography company offered a contest inviting all their fans to ask their friends to "like" their photography page. They told their fans that when their friend liked the page, to also post a comment saying who referred them. The fan who had the most referrals at the end of the designated time won a free photo shoot and package.
Tik Tok
Let's face it, Tik Tok is the most popular social media platform among a large demographic in society. It's so saturated that it's often very difficult for new users to get the kind of growth they need to make Tik Tok a full time thing. Businesses face the same problems too, with limited content to post, they get limited opportunities for growth, and rarely have any growth on Tik Tok.
It is a video sharing mobile app that is changing the face of the Internet in 2020. The app is also quite popular with users of other social media sites such as Facebook, YouTube, Instagram, Snapchat, and Twitter.
Our company provides high quality realistic Tik Tok Followers and Likes from real users that will make your profile stand out when organic visitors coming across your post and profile.
SnapChat
SnapChat is also another video app that offers a wide variety of benefits for businesses. It's much more niche-sensitive than other platforms, but it offers great access to younger audiences.
You can also run ads on SnapChat which have a decent conversion rate for many industries such as beauty, health & wellness, and LGBTQ+ companies.
Our studies imply that businesses that use SnapChat as well as other social media platforms have substantially more social presence and sales than ones without.
Twitter
Twitter is a great way to build another online social media presence for your business. Sharing tweets about special offers, industry related articles or news, and even answering customer questions are all things easily accomplished through Twitter AI Tweeting.
If your business is product or service specific, a great way to expose yourself to more possible customers is the use of what Twitter calls #hashtags. For example, if you are a business whose main product is a widget, then within every tweet you send out, use the #hashtag #widget. This will enable potential customers searching for #widget to find your tweets and follow you.
YouTube
While most people think of YouTube as a great place to watch music videos or funny videos, it can also be an amazing marketing tool for your small business, especially if you are in the service industry. Creating a video, much like a mini commercial, allows you to talk to potential customers and tell them about your business and the services you offer. This gives the potential customer a more personal connection to you and they are more likely to contact your business over that of the competition.
Hidden Gem - Discord
Discord is the one platform no one is talking about. Discord is one of the best places to grow and foster a community, built with announcement tools, event stages and packed with fun experiences, lots of 21st century brands are personalizing their relationships with theit customers by using Discord.
While not all social media sites are a good fit for all small businesses, creating at least one social media presence is becoming a must for small business marketing. Give them all a try and see which site you find the most success with and run with it. You may find that by using social media you are able to greatly extend your marketing reach without having to increase your marketing budget.
If you're still struggling to pull it off, you may consider using our services to boost your social proof, sign up below for a free $5 trial for our Instagram, Tik Tok, SnapChat, Twitter, Discord & YouTube marketing services.